Abstract
BACKGROUND:
Children with spastic diplegia frequently show excessive knee extension (stiff-knee gait) throughout swing phase, which may interfere with foot clearance. Abnormal rectus femoris activity is commonly associated with a stiff-knee gait. Rectus femoris transfer has been recommended to enhance knee flexion during swing. However, recent studies suggest the transfer does not generate a knee flexor moment but diminishes knee extension moment in swing and MRI studies show the transferred tendons can be constrained by scarring to underlying muscles. Thus, it is possible knee flexion would be improved by distal rectus release rather than transfer since it would not be adherent to the underlying muscles.
QUESTIONS/PURPOSES:
We therefore determined whether rectus femoris distal tendon resection improves knee ROM and kinematic characteristics of stiff-knee gait in patients with spastic diplegia.
PATIENTS AND METHODS:
We studied 45 patients who underwent rectus femoris distal tendon resection as a part of multilevel surgery. Rectus femoris procedures were indicated based on kinematic characteristics of stiff-knee gait. All patients were walkers and had a mean age at surgery of 13 years (range, 6-22 years). We obtained gait analyses before surgery and at mean 2-year followup. We based postoperative assessment on clinical evaluation and gait analysis data.
RESULTS:
At followup, rectus femoris distal tendon resection was associated with improved knee ROM and timing of peak knee flexion in swing, and the absolute values of peak knee flexion became normal for those patients who showed abnormal preoperative values.
CONCLUSIONS:
Kinematic parameters of stiff-knee gait improved after rectus femoris distal tendon resection. Given the preliminary nature of our report, we intend to study the same patients to assess outcomes at a longer followup.
LEVEL OF EVIDENCE:
Level IV, therapeutic study. See Guidelines for Authors for a complete description of levels of evidence.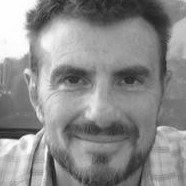 Les derniers articles par Fabrice MEGROT, PhD HDR
(tout voir)